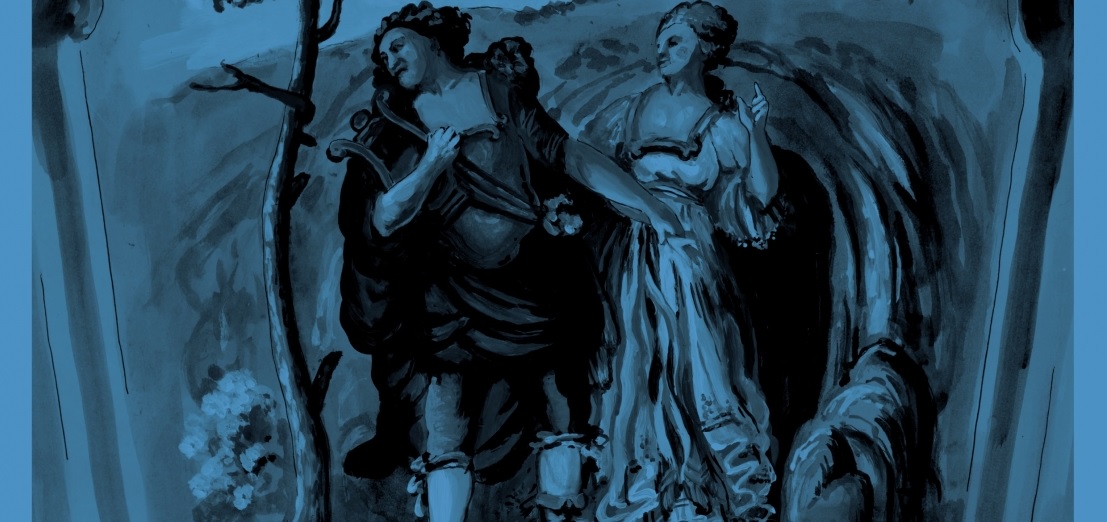 This summer promises the full experience of 18th century opera as Ulriksdal Palace Theatre, The Confidencen, announces its new season. The main opera production will be of Gluck's vibrant take on the myth of Orfeo and Euridice.
The myth of Orfeo and Euridice is one of star-crossed lovers separated by a fatal accident. Orfeo's wife Euridice steps on a venomous snake and is brought to the Underworld. Orfeo sets out to bring her back to life, but his journey is lined with trials and obstacles. Christoph Willibald Gluck's version of the myth makes his first "reform opera", a genre striving for musical and dramatic coherence by shortening the arias and making use of the orchestra in the recitatives. This makes for an opera with a strong focus on musical storytelling.
Gluck's masterpiece will be performed in a new edition by renowned conductor Arnold Östman who   will also be responsible for both the musical direction and the stage concept. "Our aim is to create a production that matches the rococo splendour of Confidencen", says Arnold Östman. Using period instruments as well as historically informed costumes, make up and stage designs and of course lighting it all using only candlelight, The Confidencen offers a unique taste of what theatre could feel like in the time of Gustavus III, the Swedish Theatre King.
Orfeo and Euridice
July 28th until August 26th
Orfeus – Maria Sanner
Eurudice – Albina Isufi 
Amor – Johanna Wallroth
Musical director Arnold Östman
Choreographer Bétina Marcolin
Set design Christer Nilsson
Costumes and make up Anna Kjellsdotter
Tickets: 420  SEK, Ticket sale will start 20th of march.
Book tickets here
We now accept group bookings, please email info@confidencen.se

We now offer an exklusive package with tickets to Orfeus & Eurydike, a glass of sparkling wine and a night at the The Winery Hotel, the world's first combined urban winery and boutique hotel. The hotel is situated only walking distance from the theatre. Price: 2.190 SEK for two guests
This is included for two guests:
Two tickets to the opera
Program
Two glasses of sparkling wine
One night in a double room at the The Winery Hotel
Breakfast
WiFi
Free access to gym and pool on the rooftop terrace
Theatre Cruise 
Boat trip, dinner and opera
Welcome to a memorable excursion! The boat trip takes you from Strandvägen in Stockholm, through the beautiful Djurgårdsbrunnskanalen and Stocksundet to Edsviken and Ulriksdal Palace. During the boat trip we will serve you a plate with Swedish delicacies. The ticket includes boat trip, opera performance, dinner and wine on board, bus back to Stockholm centre. Price: 1.155 SEK
Enjoy a specially designed opera menu at acclaimed restaurant Ulriksdals Värdshus! This deal includes a ticket to Orfeo ed Euridice and a three course set menu before or after the performance at Price: 975 SEK